Support Al-Hewar Center
(Click here)
Previous Events
Hosted by Al-Hewar Center
Select Transcripts
From Al-Hewar Center

Click for details and ordering information
---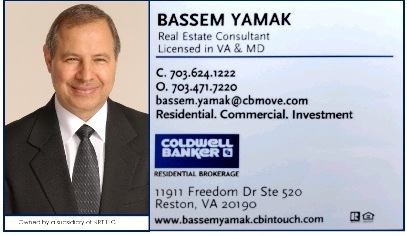 AL-HIKMA BOOKSTORE
Featuring Arabic and English Books, Dictionaries, Printing, Audio & Video Cassettes, Middle Eastern Gifts, Arabic Newspapers & Magazines
5627 Columbia Pike, Falls Church, VA 22041
(703) 820-7500
http://www.alhikmabookstore.com/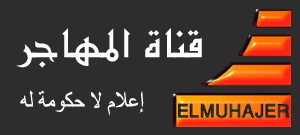 CORDOBA UNIVERSITY
Graduate School of
Islamic and Social Sciences

"Building a Better Future With Quality Islamic Education"

For more information call
571-223-0500 or visit:
http://www.siss.edu/
NOTICE: Our IN-PERSON meetings are held approximately once a month at the
Vienna Arts Society, 115 Pleasant Street, NW, Vienna, VA 22180
[Off Maple Ave. West (Route 123)]
Our ON-LINE meetings are held in Arabic on Wednesday evenings when there is no in-person meeting.
On-line meetings start at 8:00 pm Eastern US time (Washington, DC time).
If you would like to participate in the on-line discussions,
please send an email to alhewar@alhewar.com and we will send you the log-in instructions.
Al-Hewar Center - Founded on December 18, 1994 -
23 Years Serving the Arab-American Community with Respectful, Inclusive Dialogue
See the list... over 1000 events and counting!
* * * * * * * * *
IN MAY
MONDAY, MAY 21 (10:00 pm Eastern US time) - On-line meeting during Ramadan
A Conversation with Dr. Azizah al-Hibri about "Freedoms in Islam - Religious Freedom as a Model"
(in Arabic)
* * * * * * * * *
IN JUNE
IN-PERSON MEETING - WEDNESDAY, JUNE 27, 2018, 8 PM
A conversation with Thinker and former Ambassador of Oman, Sadeq Jawad Sulaiman,
about "Elevated Thought is Liberating and Ennobling"
(in Arabic)
===========================================================
For more information or directions call (703) 281-6277. All events held at Al-Hewar Center are FREE FOR CENTER SUBSCRIBERS; $5 for non-Subscribers.
Individual Annual Subscription to Al-Hewar Center is only $100.
==============================================================
PLEASE CHECK BACK OFTEN FOR SCHEDULE UPDATES AND NEWLY ADDED EVENTS!!
(Remember to click "RELOAD" or "REFRESH" to get the latest changes)
==============================================================