Past Events
Hosted by Al-Hewar Center

Follow us on Twitter
Watch Al-Hewar Events on YouTube
(Watch on-line or on your Roku or other device)
Select Transcripts
From Al-Hewar Center
---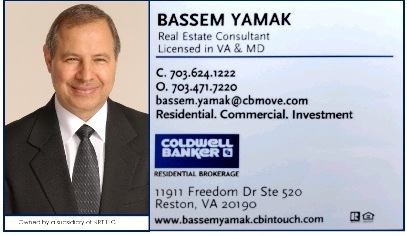 AL-HIKMA BOOKSTORE
Featuring Arabic and English Books, Dictionaries, Printing, Audio & Video Cassettes, Middle Eastern Gifts, Arabic Newspapers & Magazines
5627 Columbia Pike, Falls Church, VA 22041
(703) 820-7500
http://www.alhikmabookstore.com/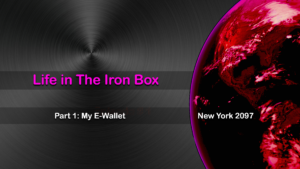 "Life in the Iron Box"
tells a future vision story of the world in the year 2097 in light of the war on epidemics and the struggle of man in order to preserve his nature and pure human components in the face of genetic modification, compulsory vaccination and social distancing, whose first features began with the Corona pandemic and the accompanying political and social controversy.

Life in the Iron Box is the first literary work in English by the Moroccan American writer and journalist Mohamed Said Ouafi.
Al-Hewar Center Was Founded on December 18, 1994 --
Celebrating 27 Years Serving the Arab-American Community with Respectful, Inclusive Dialogue!
See the list... over 1200 events and counting!
Support Al-Hewar Center
click for more info
* * * * * * * * *
FRIDAY, MARCH 24, 2023
3:00 pm Washington, DC (Note: It is Daylight Savings Time in the United States)
9:00 PM Beirut, Jerusalem & Cairo; 10:00 pm Syria & Jordan; 8:00 PM Tunisia, Algeria & Morocco
Interview with Professor Ali Fattom, Vaccine and Microbiology Specialist, Adjunct Research Associate Professor at the Institute of Nanotechnology at the University of Michigan Medical School, about "Vaccines, Infection, and Immunotherapy in a Time of Viral and Respiratory Disease"

حوار مع البروفيسور علي فطوم/ أخصائي اللقاحات والميكروبات، أستاذ مساعد في "معهد النانو تكنولوجي" في جامعة ميشغان في الولايات المتحدة / حول:
"اللقاحات والعدوى والعلاج المناعي في زمن انتشار الفيروسات وأمراض الجهاز التنفسي".
(Event in Arabic)
Our on-line meetings are hosted on Zoom. At the time of the event, enter the "Dialogue Center Room"
by clicking on the following link: https://zoom.us/j/2753028608. The meeting number is 2753028608. Please include your full name and city when you log in.
* * * * * * * * *