Support Al-Hewar Center
(Click here)
Previous Events
Hosted by Al-Hewar Center
Select Transcripts
From Al-Hewar Center

Click for details and ordering information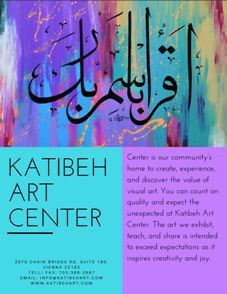 ---
AL-HIKMA BOOKSTORE
Featuring Arabic and English Books, Dictionaries, Printing, Audio & Video Cassettes, Middle Eastern Gifts, Arabic Newspapers & Magazines
5627 Columbia Pike, Falls Church, VA 22041
(703) 820-7500
http://www.alhikmabookstore.com/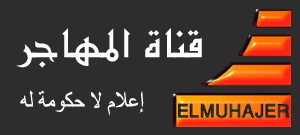 CORDOBA UNIVERSITY
Graduate School of
Islamic and Social Sciences

"Building a Better Future With Quality Islamic Education"

For more information call
571-223-0500 or visit:
http://www.siss.edu/
NOTICE: Our meetings are held at the
Vienna Arts Society, 115 Pleasant Street, NW, Vienna, VA 22180
(Next to the former Marco Polo Restaurant on Maple Ave. West (Route 123))
Al-Hewar Center - Founded on December 18, 1994 -
22 Years Serving the Arab-American Community with Respectful, Inclusive Dialogue
See the list... over 1000 Events Hosted and Counting!
* * * * * * * * *
IN AUGUST
WEDNESDAY, AUGUST 30, 2017, 8:00 PM
Open discussion about "The Future of the Countries of the Levant after the Daesh State Ends,"
with comments by the two journalists, Said Arikat and Mohammed El-Stouhi (in Arabic)
* * * * * * * * *
IN SEPTEMBER
WEDNESDAY, SEPTEMBER 27, 2017, 8:00 PM
A conversation with broadcast journalist and university lecturer,
Mr. Atef Abdel Gawad, about his New Book: "Muslims in America."
Event to be moderated by journalist Mr. Mohammad Shinnawi
Muslims in America explores the history of Muslims in the United States, including their numbers, ethnic groups, and how they arrived in America, as well as organizations, activism, and the challenges of being Muslim in the U.S. The book concludes with a prediction for the future of Muslims in America based on the previous experiences of Catholics, Jews, and other religious and ethnic groups in America.
(in Arabic)
* * * * * * * * *
===========================================================
For more information or directions call (703) 281-6277. All events held at Al-Hewar Center are FREE FOR CENTER SUBSCRIBERS; $5 for non-Subscribers.
Individual Annual Subscription to Al-Hewar Center is only $100.
==============================================================
PLEASE CHECK BACK OFTEN FOR SCHEDULE UPDATES AND NEWLY ADDED EVENTS!!
(Remember to click "RELOAD" or "REFRESH" to get the latest changes)
==============================================================